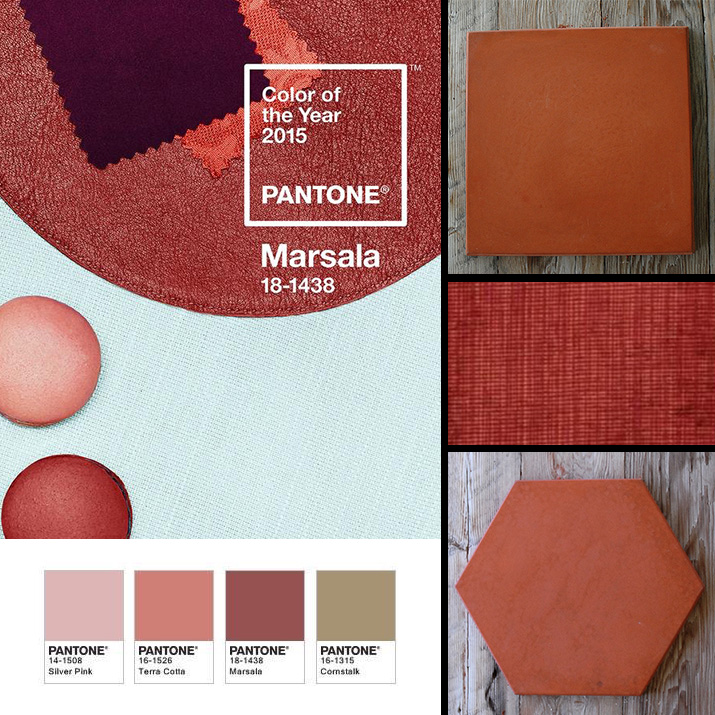 27 Jan

Pantone Colour of the Year

The Pantone Colour of the year was announced for 2015 – and we are very excited about it!

The colour is called Marsala, the impactful, full bodied qualities of this colour make for a grounded statement colour, yet its red-brown roots emanate a natural earthiness.

Below are the Marsala colour pairings released by Pantone, it's fantastic to see Terra Cotta is one of the colours to pair with Marsala – it is also a very similar hue to this year pick. It's great to see the traditional hues making their way back into our lives, yet with a slightly different feel.

Have a look below on how to use our Terra Cotta range in a more modern, contemporary setting, creating warmth together with a natural undertone.